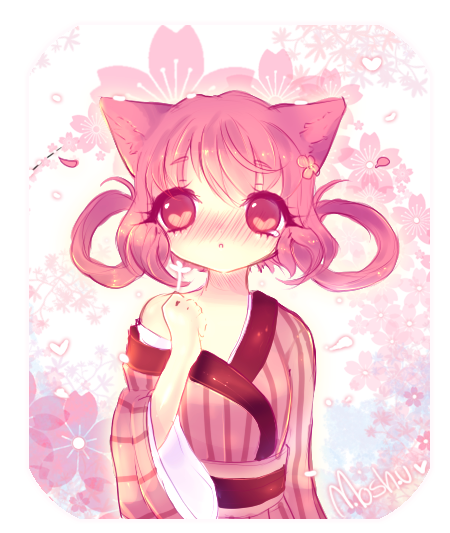 Hello! My name is Stevey & welcome to my deviantart page.
I like to thank you for stopping by and visiting.
Feel free to comment, favorite or watch if you like.
&
Thank you guys for all the watches, llama's and fav's Q___Q It means so much!


I love making friends, but I tend to be shy a lot. I try my best to talk with others. I actually feel like I'm improving (Hehe one text bubble at a time♥). I'm here on deviantart with my oc's Moshu, Toshu & Yui to improve my art skills, learn more about art and to make friends. I love meeting new people so don't be shy because I'll be the shy one first. ~lawl
If you would like to know more about my Oc's check them out in the section right next from this one c:
Yet Moshu is also my persona as well if anyone is wondering.